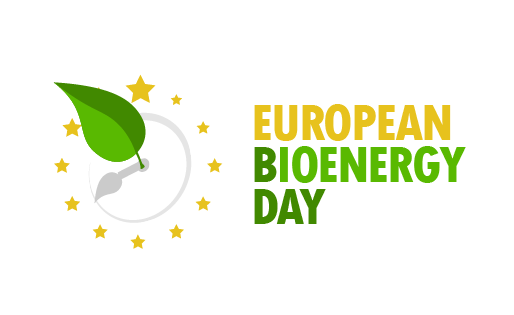 It's not always easy to understand where the EU stands in terms of renewables. This is particularly true when considering the case of bioenergy: who knew that biomass is the first European energy source generated on the continent, surpassing coal, or that according to Bioenergy Europe's estimations, makes up to 58% of the total share of clean energy produced in Europe in 2020 – with 121.920 kilotonnes of oil equivalent (ktoe)?
Sounds like great news, but can you visualize it? Let's take the calendar year and break it down according to statistics on European energy consumption (Bioenergy Europe's predictions): in 2020, Europe relies on fossil and nuclear energy from January 1st to October 8th, for a total of 282 days. From then until the 12th November, Europe is fueled by renewables for a total of 35 days! Then, until the end of the year, bioenergy alone contributes with 49 days!
This means that from November 13th until December 31st, Europe could exclusively rely on bioenergy for all of its energy needs! The European Bioenergy Day, falling on 13th November this year, therefore marks a symbolic date that falls earlier and earlier each year, at both EU and national levels!
Calculations are made thanks to the latest Eurostat data (2018) on the EU-27 gross final energy consumption and Bioenergy Europe's estimations on the share of bioenergy and renewables (2020). Bioenergy Europe estimates that bioenergy will represent 13% in 2020, while other renewables will reach a 10% share. At the same time, non-renewables will still account for 77% of the EU-27 gross final energy consumption. The percentages obtained are then multiplied by 366, the number of days in 2020.
Definitions
The definitions of "bioenergy", "other renewable energy" and "non-renewable energy" are used in accordance with Eurostat's methodology. The term "non-renewable energy" encompasses all fossil fuels (natural gas, crude oil and other hydrocarbons, solid fossil fuels), nuclear and non-renewable wastes. "Other renewable energy" refers to hydropower, geothermal, wind, solar and ocean energy, while "bioenergy" comprises all solid biomass, biogas, biodiesel, bioethanol, other liquid biofuels and renewable waste (municipal wastes), using multiple counting on biofuel as defined in Directive 2009/28/CE.
The Bioenergy Europe Network

Bioenergy Europe is the common voice of the bioenergy sector with the aim to develop a sustainable bioenergy market based on fair business conditions. Bioenergy Europe is a non-profit, Brussels-based international organisation founded in 1990 that brings together around 40 associations and 90 companies from across Europe.

The European Pellet Council (EPC) is an umbrella organisation of Bioenergy Europe founded in 2010, aiming at representing the interests of the wood pellet sector and at ensuring its sustainable development at European level. EPC members are made up of 16 national pellet associations and related organisations from 16 countries, and 3 observing members.

The International Biomass Torrefaction Council (IBTC) is an umbrella organisation of Bioenergy Europe launched in 2012, building the first platform for companies having common interests in the development of torrefied biomass markets. Currently, the IBTC initiative is supported by more than 20 companies active worldwide.
RT @IEABioenergy: Active forest management in the boreal forest performs better in carbon storage than unmanaged forests. Harvested carbon…
Mar 30 2023
📊 #DYK that #pellet consumption for heat in the #EU reached a record high of 19,2M tonnes in 2021? 💡 #biomass provides off-grid #energysecurity and is reliable + storable! *Thanks go to @SGS_SA + @valmetglobal + @hawkinswrightUK https://t.co/JpDFvM0c0a
Mar 30 2023
📊#DYK that #pellet consumption for heat in the #EU reached a record high of 19,2M tonnes in 2021? 💡#biomass provides off-grid #energysecurity and is reliable + storable! *Thanks go to @SGS_SA + @valmetglobal + @hawkinswrightUK https://t.co/hYy0HdU2Ct
Mar 30 2023
RT @greensofa_betd: "Heat has always been the elephant in the room", @irenedipadua @bioenergyEU 🇧🇪 said: "People still think of #energy as…
Mar 30 2023
RT @markuspieperMEP: #RED3 just reached agreement with Swedish Presidency: 42.5% binding renewable target by 2030. Faster approval processe…
Mar 30 2023
📢Our very own @irenedipadua was at the #betd23 conference today! 🗨️"The fact that subsidies are still going toward fossil fuels is striking - we want to see them banned." #bioenergy #heating #energy #Energiewende #energytransition #GreenFuture https://t.co/cwi8QpfX2e
Mar 29 2023
🚀Today we launch our #CircularChoices campaign! 📢We draw attention to the policy choices that #EU policymakers now face + urge them to support our contribution towards enabling the transition to a circular♻️#bioeconomy Learn more👉 https://t.co/CbRcWqf98z
Mar 28 2023
RT @greensofa_betd: #Welcome to the first day of #betd23! #JointheDialogue ➡️via on-site or on Twitter, LinkdIn or YouTube. #renewables #e…
Mar 28 2023