Empowering Estonia: Bioenergy drives energy security and the green transition
Estonia's transition away from fossil fuels, accelerated by geopolitical events like Russia's actions in Ukraine, underscores the pivotal role of domestic bioenergy in ensuring a reliable and sustainable energy supply. At the heart of this transition is bioenergy, which has enabled the country to shift more than half of its heat supply from fossil fuels to renewable sources, mostly biomass from its forests.
A story brought to you by: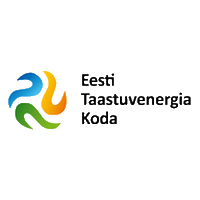 Estonia lies on a geopolitical fault-line: as a NATO member bordering Russia, which has demonstrated its unwillingness to respect the sovereignty of independent nations, the necessity of energy independence has always been a core pillar of governance. The recent cruel campaign being waged against a fellow European country has highlighted the importance of securing a domestic energy supply and maintaining energy independence from third countries.
As a forest-rich country, Estonia has relied on its forests to sustainably provide food, shelter, and energy for decades. Estonia's forestry traditions provide the foundation for the forest management practices in operation today. Not only is Estonia a world leader in manufacturing long-lasting wooden products, but also an example of resource efficiency by utilizing residues from forestry to provide energy. Biomass makes up ca. 78% of the renewable energy in the country, and is of particular importance in heating and cooling, where only limited sustainable alternatives exist.
Estonia's renewable ambitions also including the heating and cooling sector where it aims to have 63% renewables by 2030 and for its overall energy consumption in 2030 to be met by 65% renewables. The share of renewable heating and cooling in Estonia is already 61,3% according to the latest Eurostat data. Estonia's success in already shifting over half of its heating and cooling demand to renewables is largely due to the sustained effort during the last 10-15 years from the public and private sectors to switch away from using fossil fuels. Previously, fossil gas and fuel oil were predominantly used for producing heat in district heating units, industries and local heating units but Estonia sought to diversify its energy sources after Russia's illegal annexation of Crimea. Today, biomass is the cornerstone of heat supply in Estonia, with modern CHP units and houses running on biomass boiler spread across the country. In rural regions, about 50% of domestic heating is supplied by biomass, most often collected locally.
Last winter, fossil gas consumption decreased in Estonia by over 35% compared to 2021, according to Eurostat figures. Clearly, the recent Russian invasion of Ukraine has intensified efforts to eliminate imported fossil fuels and maximise the potential of domestic energy sources. Along with ambitions to increase energy efficiency, the trend in Estonia is clear – the future lies with domestic renewables and bioenergy is key to ensure a growing reliable, local and sustainable supply.
The European Bioenergy Day campaign is powered by Bioenergy Europe and relayed across Europe by both national and international partners supporting the view that bioenergy is more than a renewable energy source, it is also a reliable path that will lead Europe to achieve its renewable energy transition.