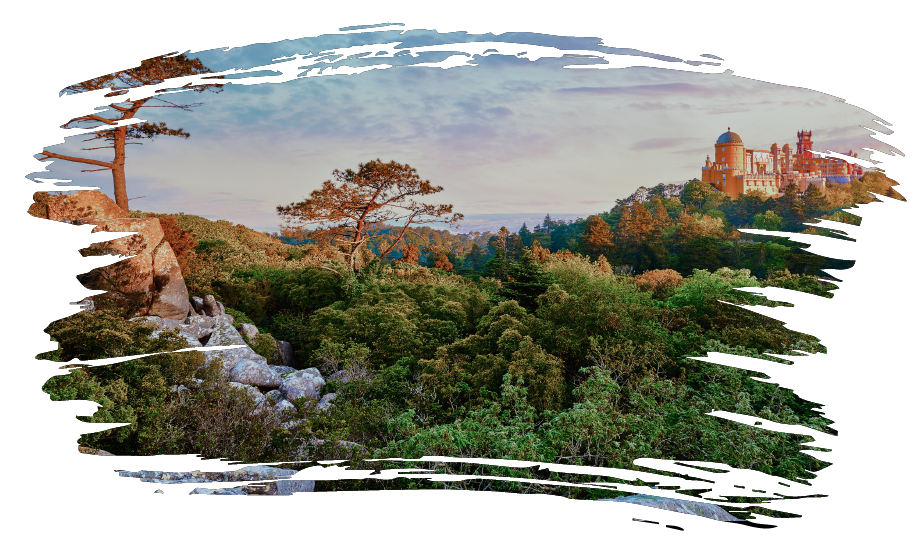 Firing up ceramics with biomass
A story brought to you by

The Ceramics of Outeiro do Seixo is a company dedicated to the production and marketing of red clay construction bricks and tiles. Based in the central region of Portugal, the raw materials used in this industry can be found in abundance. In order to keep it this way, the company is dedicated to safeguarding the maximum protection for the environment by enforcing measures in the sourcing and management of natural resources, using cleaner technologies, and establishing appropriate waste management to meet waste policy targets.
Keeping to this philosophy, in 2007, the company first began partially replacing the fossil fuels used in the manufacturing process with biomass, reducing fossil fuel dependence while harnessing biomass resources from the local regions. The primary objective for using biomass in the production of heat (firing) was the reduction of CO2 emissions and the profit generated by the sale of allowances that resulted from burning of biomass (zero emission) rather than fossil fuels.
In brick and tile manufacturing, the greatest consumption of energy and gas emissions occur in the drying and cooking stages of the production process. The drying phase aims to reduce the amount of water in the products before entering the furnace. After shaping the brick, it is dried in chambers at temperatures between 30 and 70 degrees Celsius. The drying time is variable and fluctuates around 16 hours. After drying, the bricks are baked in kilns where they are continuously subjected to temperatures ranging between 800 and 1.000 degrees Celsius. The furnace is composed of several parts such as the Ante-Fire and the cooking and cooling areas. The objective of these steps is the gradual increase of temperature to the firing zone and the decrease afterwards. The firing time during this stage is variable, around 24 hours. The main innovation in this project was adapting the existing equipment that had previously only worked with petroleum coke and implementing changes to make it compatible with biomass only, or by co-firing biomass with petroleum coke. Because only a few changes for the existing system for solid fuels were made, the costs were not very significant. Since then, the Ceramics of Outeiro do Seixo has kept increasing the consumption of biomass in its energy mix.
The campaign is powered by Bioenergy Europe and relayed across Europe by both national and international partners supporting the belief that bioenergy is more than a renewable energy source, it is also a reliable path that will lead Europe to achieve its renewable energy transition in the shortest span of time.
RT @ABClimate: Today, the #EuropeanNetZeroAlliance met @MEP_Ehler to discuss the #NZIA💪 #Cleantechs are part of an integrated #ecosystem f…
May 31 2023
RT @BecoopH2020: 📰We love to share! In March, the BECoop team was led by our Italian partners #fiper and #SEV for a tour of Northern Itali…
May 31 2023
Featuring our very own @ReinemannB!
May 30 2023
📄The #CircularChoices coalition has outlined its vision for the European #bioeconomy's future in an op-ed published by @EURACTIV👉 #bioenergy #biomass #sustainability #forests #netzero #energy #renewables #carbonneutral #recycling #forestmanagement https://t.co/AKHdO8seBt
May 25 2023
@AgroMobility Bioenergy represents 8,5% of the total fuel inputs for electricity generation + 33% of renewable inputs!
May 24 2023
🌍🐦🌱Happy International Day for Biological Diversity! 🌲Today and every day, sustainable #forest management ensures that #biodiversity is protected for future generations. We remain committed to #sustainability and habitat preservation. #BuildBackBiodiversity #BiodiversityDay https://t.co/k6dnW57yfo
May 22 2023
🌲Where have pellet companies, #wood producers, biomass organisations and #technology companies come together to discuss #decarbonisation + #energysecurity + all things #biomass? 📍At the International Biomass Congress and Expo in #Brussels! 💚Thanks go to @BioenergyInfo! https://t.co/YyyHhTOdjL
May 17 2023
A timely and useful exchange!
May 16 2023
RT @SmartCHP2020: 👉 Will you be at the @EUBCE conference next month? If you're interested in #bioenergy & #CHP don't miss this free parall…
May 10 2023
📍Happening now in Valladolid, Spain: @EXPOBIOMASA! 👏Our thanks to the organisers @AVEBIOM and BIOLIZA Estrategias en Biomasa for putting together this wonderful opportunity. #bioenergy #biomass #biomasa #sustainability #ETS #decarbonisation #energy #innovation https://t.co/qSspWuX8A3
May 10 2023
💡Keynotes, presentations, panel discussions, Q&As, interviews + live podcasts - what's not to like? We are happy to be there, together with @CENER_Energia and @AFRY_global!📍
May 10 2023
💡#DYK that 74% of all #bioelectricity in the #EU is produced in CHP units which provide #heating to local households - as opposed to only 29% of fossil fuel use? 📄Discover our 2023 Statistical Report on Bioelectricity👉 #electricity #bioenergy #biomass https://t.co/28zL2IvJVV
May 09 2023
Our very own @irenedipadua!
May 09 2023
RT @EURACTIVjobsite: NEW JOB OPPORTUNITY: @bioenergyEU is looking for an Administrative Assistant based in Brussels. Apply now! https://t.c…
May 04 2023
📢Our 2023 Statistical Report on Bioelectricity is out now! 💡With key insights into which fuels we use + what the #carbonfootprint from #electricity generation is in various countries + and much more! 👉 #bioelectricity #bioenergy #biomass #renewables https://t.co/LakiOFj6Ot
May 04 2023